It's that time of year when all the kids go back to school. If you're the parent of a teenager, they might be ready to drive themselves for the first time. One major thing that lingers in the minds of all parents is the safety and wellbeing of their children, so the idea of them driving around alone may be daunting. Teenagers are new on the roads, and often this lack of experience can lead to fender benders and other mishaps.
You may have already done some research about safety and reliability, but we are here to answer the overarching question "Which car is best for teenage drivers?" Luckily, there are a wide array of new safety and driver assistance features available to give them a little extra help, and give you a little more peace of mind.
Which Safety Features to Look For
Don't worry, our automotive experts have assembled a comprehensive list going through some of the best options for your new driver. Modern technology allows us to be more connected and advanced than ever, and this makes driving increasingly safer for your teenager. Chrysler, Dodge, and Jeep are putting out some of the best safety technology that we've seen to date.
New innovations such as Blind-Spot Monitoring, Lane-Keep Assist, Lane Departure Warning, and Forward-Collision Warning will allow new drivers to be more aware of their surroundings and hopefully help them avoid potential accidents.
Additionally, air-bag technology is getting more and more advanced by the year, with most models offering 360-degree protection from impact. Due to the rapid advancement of safety technology, newer models will usually offer more protection than older versions, but this doesn't mean that you can't find a used bargain.
We're all just trying to look out for our loved ones, and that includes finding them the best starter car for their teenage lifestyle. Here is our list of the 5 safest cars for teenage drivers.
Chrysler Pacifica (2019 or newer)
Starting at: $27,235
View Inventory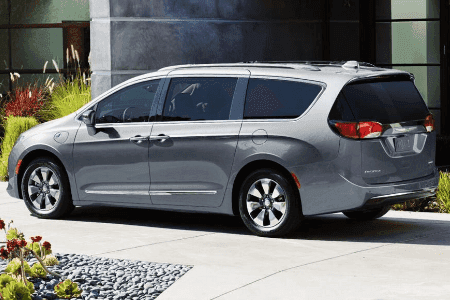 The Chrysler Pacifica was named an IIHS Top Safety Pick in 2019, earning the top score in five out of six crash tests, so you can feel good about it protecting your teen. The Chrysler Pacifica offers a variety of safety features such as Advanced SafetyTec Group featuring Forward Collision Warning with Active Braking. These features can detect a potential oncoming collision and slow the car down to avoid it, or at least lessen the severity. LaneSense Lane Departure Warning with Lane Keep Assist alerts the driver when the system senses that the car is drifting away from the center of its lane, thus re-focusing distracted drivers. Parallel and Perpendicular Park Assist makes parking a breeze and cuts down on parking lot bumps and scrapes that teens are famous for.
Jeep Renegade (2020 or newer)
Starting at: $22,620
View Inventory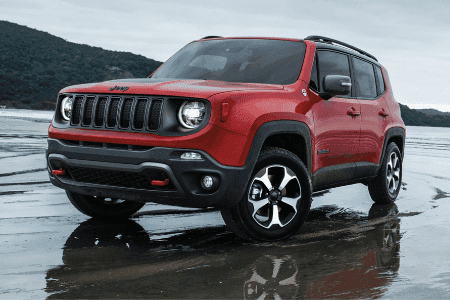 The 2019 model received the highest scores possible for crashworthiness in every collision test, making it a Top Safety Pick by the IIHS. The amazing 2020 model has continued that excellence since there have been no structural redesigns. There are over 70 available safety features on the new 2020 Renegade. As for specific safety features, you can find the Brake Assist feature that slows the vehicle down in emergency scenarios by automatically applying additional force to the brakes. When equipped with an optional Forward Collision Warning, this SUV is especially safe, as this feature alerts the driver when the system senses a potential collision in your forward path.
Dodge Durango (2019 or newer)
Starting at: $30,195
View Inventory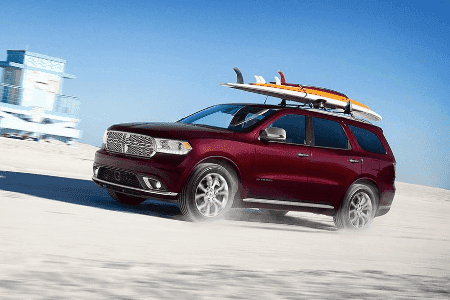 Starting with the 2019 model, the Dodge Durango is an incredible pick for your new driver. It has a wide variety of available safety features, including Ready-Alert Braking. When equipped with Ready-Alert Braking, this innovative mid-size SUV automatically prepares the brakes for a quick stop when your foot rapidly comes off the accelerator. It can help prevent or lessen the severity of a forward collision, which is common among teens who tend to follow too closely. Additionally, Rain Brake Support expels water from the brake pads to help you maintain full control of the vehicle, even in the roughest of weather. The 2019 Durango offers other driver-assist features to keep your teen safe, including Parking Assistance, Adaptive Cruise Control with Stop, Blind Spot Monitoring, and Electronic Stability Control. The more recent models have all the same features, as there hasn't been a significant redesign for the 2020 year.
Jeep Grand Cherokee (2018 or newer)
Starting at: $26,600
View Inventory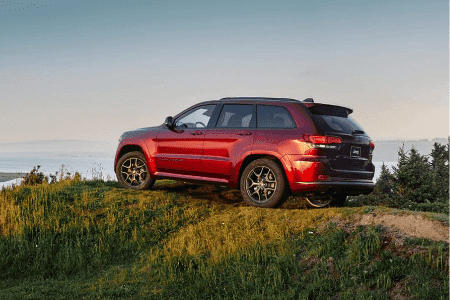 The Jeep Grand Cherokee is absolutely iconic among Jeep enthusiasts, and that is partially due to its incredible Pro-tech Package that includes a variety of driver-assist features. In this package is a Blind Spot Monitor that alerts the driver when a car appears in their blind spot. This feature can help prevent an accident when changing lanes, which is especially helpful for a teen who might be distracted and less aware of their surroundings. Rear Park Assist can alert new drivers of obstacles in their rear-bound path, which can eliminate unnecessary fender benders in the school parking lot.
Dodge Charger (2019 or newer)
Starting at: $29, 470
View Inventory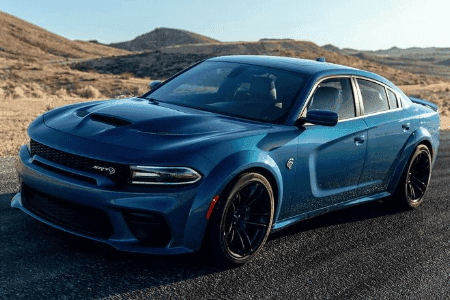 The 2019 Dodge Charger is the perfect combination of style and safety. Its sleek design means that your teen will be proud to pull up to school in it, but you won't have to sacrifice safety as a concerned parent. The 2019 model particularly excelled with its safety innovations. It provides features such as Rear Cross-Traffic Alert that is especially useful for distracted teens that might not look around as carefully before pulling out of a parking spot. This feature alerts the driver of cars coming into your path while the vehicle is in reverse. This model also offers Blind Spot Monitoring to keep your teen aware of cars in their blind spot by providing them with audio and visual alerts.
Finding the Safest Car for Your Teen
Nowadays, many of these driver-assist features are available across the board. We chose these particular models from Dodge, Jeep, and Chrysler because they combined popular safety features with practicality. Not only that but all of these options are reasonably priced, so you won't have to invest too much in a car for a high-risk new driver. There's something for every budget! Browse our online inventory and see which one best suits your needs.